Our Carrier air conditioner reviews include information about the top models in good/better/best Carrier AC series, efficiency ratings and Carrier air conditioner pros and cons. If you want a premium central air conditioner, then Carrier should be on your short list of brands to consider.
Homeowners can also compare Carrier central air conditioners with other top brands we've reviewed like Trane and Goodman. However, its units are priced at the top of their classes, but the quality, reliability and durability are among the best too. This brand, launched by Willis Carrier in 1902, was independent for decades and is now a division of United Technologies Corporation along with subsidiary Bryant.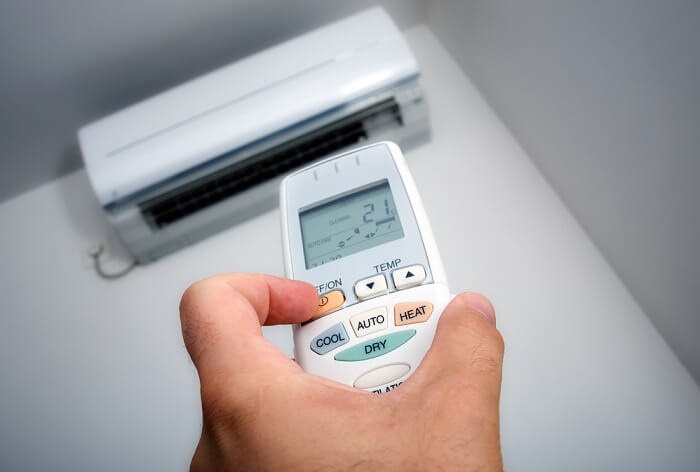 Carrier Brand Overview and Carrier Air Conditioner Reviews
The 17 Carrier AC models represent one of the largest lineups in the industry with Infinity (best), Performance (better) and Comfort (basic) lines. You have choices for efficiency and indoor climate control performance to fit your local cooling. Also, there are dehumidifying requirements whether the AC will be used occasionally or you need a workhorse AC to combat the extreme summer day night heat and humidity.
Carrier AC Technical Specifications
Here's a detailed summary of the three Carrier AC lines and what they offer in efficiency, performance and value.
Note: SEER ratings are Seasonal Energy Efficiency Ratio, a rating like gas mileage. The less energy required for the cooling you desire, the more efficient the unit is, and the higher its SEER rating will be.
Carrier single-stage AC models are the most affordable and range in efficiency from 13 SEER, the least efficient currently allowed by law, to 16 SEER.
All Carrier Comfort Series air conditioners are single-stage because the compressor always runs at full capacity. Slight over-cooling can result at the end of the cycle.
The top Carrier Comfort AC is the Comfort 16 24AAA6 with 16 SEER efficiency, good enough to be Energy Star rated.
Carrier two-stage AC models run at low capacity most of the time. That means cooling and de-humidification are even more efficient than with single-stage models.
Only one Carrier Performance Series AC has two-stage performance. This is the Performance 17 24ACB7 AC with a 17 SEER rating.
There are three two-stage models in the top series: Carrier Infinity, with the top pick being the 21 SEER Infinity 21 24ANB1.
Carrier's top AC for indoor comfort is the variable-speed Infinity 19VS 24VNA9 with 19 SEER cooling and a compressor that modulates from about 40 to 100 percent capacity to cool with little temperature fluctuation so that it dehumidifies more effectively.
Model Comparison
24ANB1
Tonnage 2-5.
SEER 21.
Noise levels 49 dB.
BTU's 24,000-60,000.
Two-stage compressor.
24ACB7
Tonnage 2-5.
SEER 17.
Noise levels 55dB.
BTU's 24,000-60,000.
Two-stage compressor.
24AAA6
Tonnage 1.5-5.
SEER 16.
Noise levels 62 dB.
BTU's 24,000-60,000.
Single-stage Compressor.
Pros and Cons of Carrier Air Conditioners
As with all brands, there are good and bad points about the Carrier AC lineup.
Pros
This brand's Infinity Series and Performance Series are highly rated by consumers for quality and reliability.
These two series will last up to 25 years when properly maintained.
Carrier is a popular brand, so repair parts are widely available and can be serviced by any certified HVAC contractor, not just a Carrier dealer.
There is a Carrier model for every climate – affordable Comfort Series ACs for cool climates and part-time use, 16-19 SEER models in all series for areas with warm but not extreme summers and the 21 SEER Infinity model for very hot climates.
All Carrier AC models use Puron-branded R-410A refrigerant. This one is better for the environment than earlier formulas.
Models are offered from 18,000 BTU (1.5 ton) sizes to 60,000 BTU (5 ton) sizes to cool up to about 2,500 square feet depending on climate, home layout and other factors.
The Infinity 21 24ANB1 with 21 SEER efficiency is very efficient, but it is a two-stage model. That makes it more affordable than if it were variable speed. The model has been rated an excellent value by a leading consumer group.
The Infinity 17 Coastal AC has an enhanced coating and other features designed for areas where sea spray is an issue. Also, it comes with a 5-year coastal corrosion warranty that is decent but not outstanding.
The Performance 14 24AHA4 is a compact AC, requiring only 6" of clearance and can be stacked for multi-family housing.
Cons
Despite being highly rated for durability, Carrier does not offer great warranties – 5 years on most Comfort models and 10 years on Infinity and some Performance models. Meanwhile, Goodman, Maytag, Heil and others have longer or more comprehensive warranties.
Carrier AC models are the most expensive in their respective good (Comfort), better (Performance) and best (Infinity) classes. So, prices are not disclosed without having a salesperson at your home to provide a written estimate.
Carrier was one of the first major brands to have variable-speed/modulating technology. It has fallen behind more efficient models from other brands like the 26 SEER Lennox XC25, the 25.5 SEER Maytag PSA4BI and the 24.5 SEER Amana AVXC20.
Things to Consider After the Carrier Air Conditioner Reviews
Know what your air conditioning priorities are before meeting with a Carrier salesperson:
Do you want high efficiency for green cooling regardless of your climate? Or do you prefer to match the SEER rating needed for cost-effective cooling given how warm your summers are?
Also, do you want improved climate control from a two-stage or the variable-speed 19VS 24VNA9? Or would you prefer to live with minor temperature fluctuations of a single-stage model that costs significantly less?
The proven strategy for getting the best price on a new AC or entire split system is to request estimates from three local companies and let them know they're competing for the job.
Be sure that the salesperson does a sizing test for your home, so that the unit isn't too small and won't cool adequately or is too large and over-cools your home.
Carrier Air Conditioner Reviews Wrap-Up
Thanks for checking out our Carrier AC review. We trust it has been helpful. If so, please share it with your friends and followers on social media, and e-mail us with any questions or comments. They might benefit from our Carrier air conditioner reviews on this leading AC brand!
Image from depositphotos.com.