After a long day at work, coming home and unwinding probably sounds appealing. In fact, studies show that the home is the place where people feel most at ease and can relax from the stressors of the day. However, if your home isn't conducive to a relaxing environment, you may not be able to unwind quite as easily as you'd like.
You may not even realize, however, that the reason that it's so hard to relax after a stressful day is because your home isn't decorated to be a relaxing environment. Fortunately, there are some things you can do to give your home that cozy feeling that you're looking for. In fact, many people are looking to achieve what the Danish call hygge around their home.
What Is Hygge
Hygge, pronounced 'hue-gah', is a Danish way of life and doesn't have a direct translation to English. However, it can be best described as coziness and enjoying the simplicity in life, which can be embodied in a number of ways, starting with your home. True to the Danish lifestyle, hygge is all about maintaining a life free of unnecessary clutter to help promote a serene, peaceful space for yourself and your family.
Why Hygge
It may seem like a strange lifestyle to embrace the idea of hygge. However, people are looking for more natural ways to destress, and doing so starts in the home. When you're at home, you want to feel relaxed and safe to be yourself, which is why creating a cozy space is essential to helping you if you suffer from anxiety or too much stress. If you can successfully embrace a hygge lifestyle, you should see your overall stress decrease and find it easier to relax when you're at home.
How To Hygge
You can create a hygge space around your home by following several cozy living room ideas. It's important to create a safe, inviting space for your friends and family while also keeping simplicity in mind. Here are some tips to get you started.
Use Texture
Many people use the same textures in their decorating scheme, which can give your home a flat, dull look. While you may think that adding texture to your home will give it a disorganized, cluttered look, it can actually add an element of interest to your decor and bring it to life in a whole new way. You don't have to go over the top by mixing metals or incorporating a variety of patterns. In fact, you want to do it as subtly as possible to achieve the ultimate hygge experience. Something as simple as putting a wool throw over a wooden chair can give your home added texture for a cozy feel.
Incorporate Candles
Candles are vital to creating the perfect hygge experience in your home. Candles add an element of mystique, whimsy, and romance that makes you feel warm and relaxed. There's nothing more enticing than a lit candle, which is why using them in your rooms can give you a radiant glow typical of a hygge home. For an added touch, cluster candles of different heights together to give the eye some depth, and remember not to use scented candles, as too many scents mingled together can actually cause scent confusion and stress.
String Lights
In addition to candles, adding some string or twinkly lights can also give your home a warm, inviting feel. They look great when combined with candles but can be used alone if you're wary about leaving candles lit for long periods of time. String lights don't have to be saved just for the holidays— they can be hung up year-round to give your rooms a soft touch. Overhead lighting can be harsh and create anxiety, so to fully relax, use your string lights in the evening over traditional overhead lights to help you unwind.
Light A Fire
There's just something to be said about sitting in front of a warm crackling fire. It makes you feel cozy and relaxed, which is why fires are so popular for a hygge lifestyle. You can create a soft fire in your living room if you have a fireplace. If you don't have one, you can buy an electric fireplace to give your room some ambiance without the dangers of an open flame. Listening to and watching a fire can be a peaceful end to an otherwise hectic day.
Make Your Bathroom A Spa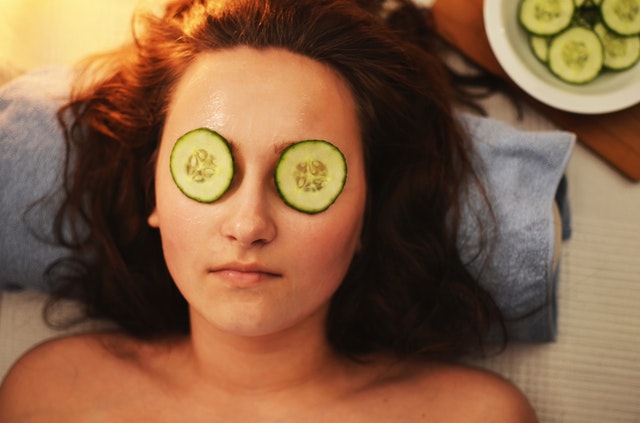 Make your bathroom feel more inviting by turning it into an oasis. Place candles around the room, and if your bathroom has a nice tub, draw yourself a bath and enjoy a relaxing soak. Invest in towel warmers so you have a soft cozy towel to wrap yourself in when you get out of the shower or bath. Rid your countertops of clutter, which can create stress, and install a Bluetooth speaker in your shower so you can listen to relaxing music while you bathe.
Use Neutrals
Neutral colors are important to a hygge lifestyle. Too many bright, bold colors can actually increase stress levels, so if you have rooms with a lot of color, consider repainting them to help create a calm atmosphere. Incorporate colors such as taupe, greys, and browns to give your home a warm, earthy feeling that will feel inviting to guests.
Incorporate Softness
Coziness is important when it comes to creating a hygge atmosphere. In addition to creating the right lighting and texture, you can also use fluffy pillows, down comforters, and cozy throws to give an added touch of softness to your room that will make you want to snuggle up and relax. Adding a couple extra blankets to your room can make people feel more welcome while also providing an extra aesthetic.
Get Green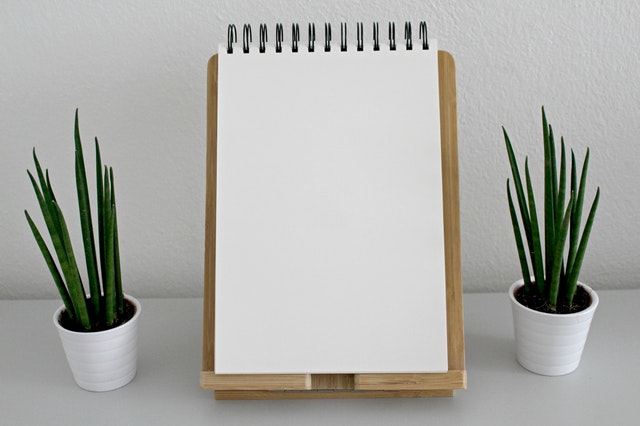 Hygge is all about embracing our inner child and becoming one with our surroundings. What better way to do that than to reminisce about simpler times when you were young and spent countless hours outdoors? Get that earthy, outdoorsy feeling by bringing some elements of the great outdoors into your home. Add plants to your space to spruce things up and make you feel centered. Not only do plants provide extra oxygen to your space to make you breathe easier, but they also produce a calming effect, which is perfect for maintaining a hygge lifestyle.
Be Unique
Part of the hygge lifestyle is to shun traditional the ideas of consumerism that we've become so accustomed to over the years. Instead of decorating your space with excess and clutter, instead choose your decor intentionally and let it tell a story. Perhaps you found a mesmerizing metronome at an antique shop or an old globe that reminds you of your desire to travel. Items that remind you of happy memories and give you peace are great pieces to bring into your decorating scheme.
Embrace Handmade
Homespun items are synonymous with simpler times when we didn't have technology to distract us and things couldn't be easily bought and thrown away whenever we felt like it. Using handmade items around your home is a great way to pay homage to the hygge lifestyle and offer some added coziness around the home. Not only do they look amazing and stand the test of time, but they're also great conversation starters.
Some Dos And Don'ts
While it's important to incorporate these decor into your home, it's even more important to enjoy them. That means that after a long day, enjoy the simplicity of lighting your candles and reading a good book by their soft flicker. Consider cozying up with some cocoa or coffee in front of your fireplace as a way to unwind. Luxuriate in the moment and enjoy a relaxing soak in your spa-like bathroom. Enjoy warm meals, such as soups and chilis, or warm drinks, such as cocoa, hot cider, or coffee. Embracing warmth is part of the hygge lifestyle and can help make you feel more relaxed. All of these things can make you feel more relaxed and at ease and help you enjoy living in the moment.
To fully embrace the hygge lifestyle, you should steer away from too much technology when you're at home. Instead, use that time to participate in conversation with your loved ones or create memories by playing games. It gives your eyes a rest from the constant blue light we're exposed to by staring at our screens and can help you unwind in the evening. You should allow others to share stories without interrupting or letting your mind wander to the next task, and try to slow down a little bit after the hectic rush of the day.In addition to keeping a cozy home, you can also embody the hygge lifestyle by surrounding yourself with loved ones and simply being present in the moment without letting the pressures of outside life distract you. You should appreciate the beauty around you, enjoy the quiet moments in bed in the morning before you get up, take care of your environment, and be thankful for all you have.The hygge lifestyle is so attractive for several reasons. It works for the Danish, who live a simple, happy lifestyle, and it can work for you if you choose to adapt this cozy way of life. If you can start by creating a relaxing space in your home, you're sure to have a space to unwind and de-stress from the pressures of the world after a long day.